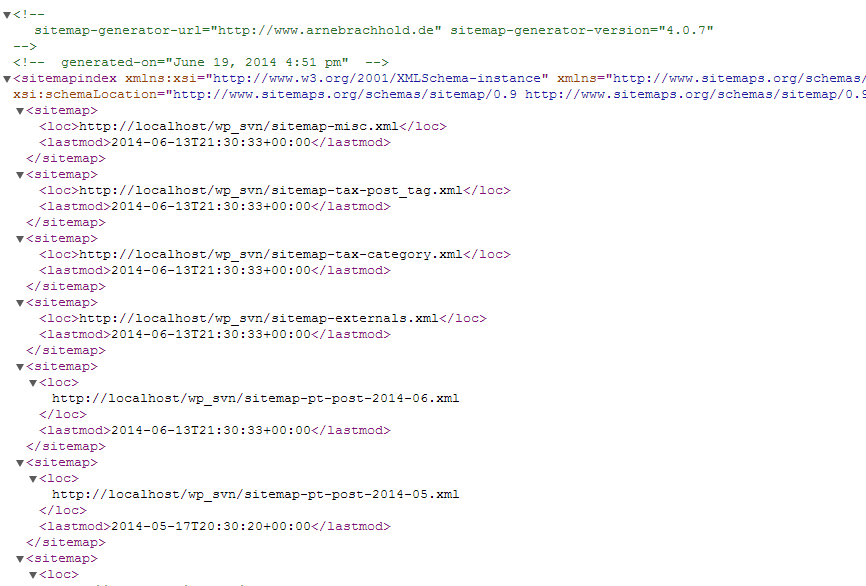 How to create a WordPress XML sitemap?
How to create a WordPress XML Sitemap? here is the complete guide.
An XML sitemap is necessary to help search engines in finding different pages of your website, and to crawl them for indexation. The XML version is specified in the machine-readable format, which makes the entire process easy and quick.
An XML Sitemap contains all the pages of your Wordpress website to ensure that the search engine picks up all the pages and their relative importance on your website. Besides, the frequency of website updates is also a part of the data that sitemap reveals for the users.
Importance of XML Sitemap:
Although we have discussed the importance of sitemaps theoretically, we'll try to share it from the practical point of view. The use of sitemap can help the new websites in making their content discoverable.
As there are no backlinks to the new website, so accessing every page isn't easy. This is why the major search engines allow providing a sitemap, which enables them to keep track.
Creation of the XML Sitemap in WordPress:
There are multiple methods to create the XML sitemap for WordPress. Here we are sharing the two basic ones.
Install a WordPress Plugin:
You can ease the process of creating the XML sitemap by using a plugin. SEO plugins like Yoast, All in One SEO, and Rank Math offer you the feature of creating automatic XML Sitemaps. You can configure the settings and get your XML sitemap ready.
Steps for creating sitemap through Yoast plugin:
You can follow the step below to configure the Yoast Plugin:
Install and Activate Yoast Plugin
In the general settings of the plugin, click on the features tab
Scroll down the page, and you'll find the XML Sitemap option
Turn on the creation of a sitemap and save changes
You can check the sitemap by clicking on the question mark beside the "on and off" option
Steps for creating sitemap through All in One SEO plugin:
Install and Activate An in One SEO plugin
Click on the sitemap page, and you'll find all the related settings
By default, XML Sitemap for the website is created, and it overrides the WordPress plugin, but you can make changes in it if you like through this page.
Use Default XML sitemap:
You don't even need a WordPress plugin now to create the sitemap. The latest version of WordPress has a built-in feature of Sitemap creation. So, you can use it to create them and using the sitemap for your benefit.
Also Check: HTML VS HTML5 Difference
LEAVE A COMMENT