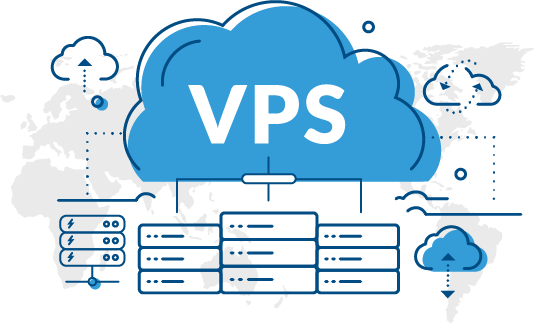 What is Cloud VPS Hosting? (Complete Detailed)
With technological innovation, the use of cloud VPS has been increasing significantly. If you are new to all this, then this article explains it in detail. So, let's start this learning process:
Definition of cloud VPS:
The cloud VPS is a proprietary computing-based solution based on Linux's Kernel-based Virtual Machine. By using this server, you'll get a virtualized resource that you can scale as well. It is a setting where you can pay for the resources you use. You don't have to pay extra. Besides, you'll have the dedicated speed and resources just like the VPS setting. So, it is more of a win-win bargain.
Advantages:
By using the cloud VPS hosting, you can:
Scale your business with great ease
Get an affordable option for hosting your website
Enjoy the near-instant results
Migrate your data without changing the server settings
Resize your server for optimizing resources
Get daily backups of your data
Manage your server settings with great ease
Summing up:
Cloud VPS is an amazing technology that lets you enjoy the features of the VPS along with the advantages of cloud-based hosting. The mixture of both these hosting types allows more customizability and better performance. Isn't that what you have been looking for?
LEAVE A COMMENT