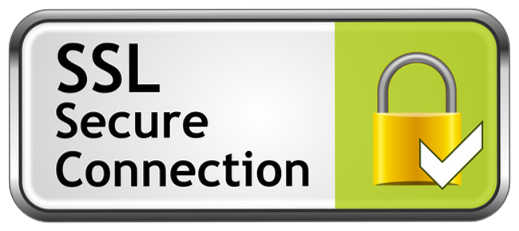 How to Install an SSL Certificate on Shared Hosting?
The importance of an SSL Certificate for your website is a widely talked about topic. Browsers have started considering HTTPS as a ranking factor, requiring every website owner to install one.
If you have already purchased your SSL Certificate, you can skip to the installation process below. But for individuals who aren't sure about SSL, its type, or the websites from where you can get it, then we'll start this article by addressing these questions.
What is an SSL Certificate?
An SSL Certificate is a digital certificate that guarantees data encryption while transferring it between your user and the server. Using these certificates, you move your website from HTTP to HTTPS. You can consider it a form of website identity verification or a security check, which gives the users peace of mind while sharing their personal data.
Besides, it helps the search engine create a secure connection between a user and the website, increasing its authenticity in the customer's viewpoint.
Types of SSL Certificate:
You might have seen multiple types of SSL circulating over the internet. Even your hosting provider has a great variety to offer. So, that confuses a newbie while choosing one. Although the paid SSL Certificates come with a lot more features. But as a starter, a free SSL certificate would work just fine.
Where to get an SSL certificate?
You can get an SSL Certificate from Cloudflare. Whether you want a free one or a paid one, Cloudfare can offer you a considerable range. You can even purchase or use the certificate provided by your hosting provider. They are equally good.
Once you establish authority over the internet, you might want to go with the SSL Certificate providing more features, and this is the best time to get a paid certificate for a growing website.
How to install an SSL Certificate on shared hosting?
Here's the step-by-step process to install the SSL Certificate on shared hosting:
From the SSL Certificate provider, you'll have to get the following information: CRT (certificate), KEY (private key), and CABUNDLE (Certificate authority bundle).
C-panel offers you an easy installation facility. In the search box type, SSL/TLS.
You'll find a dedicated application; double-click to open.
You'll have an "install or manage SSL certificate" option. From here, navigate to "manage certificate".
Select your domain name.
Fill in the Certificate, Private Key, and CA Bundle fields.
You'll find the "install SSL" option at the bottom. Click it to complete the process.
It might take a few minutes for your SSL certificate to be in place. So, wait for 25-30 minutes before checking.
LEAVE A COMMENT