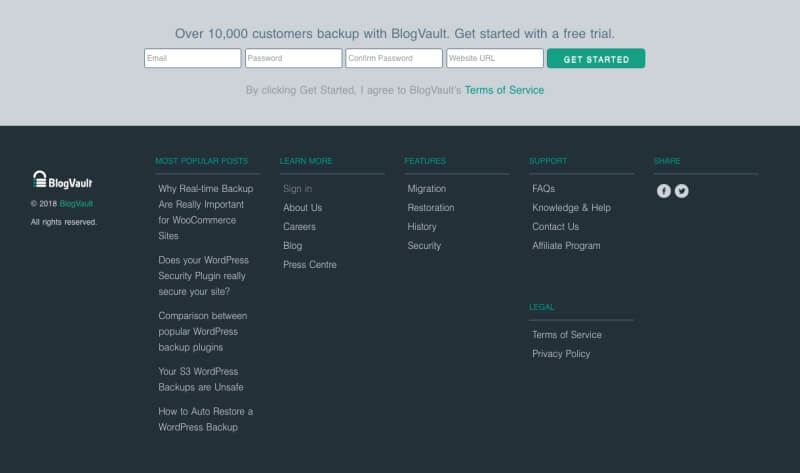 How to edit the footer in WordPress?
Do you want to include your name in the footer section of WordPress? The task is simple. You can adapt the step-by-step guide we present in this article to make it the way you like.
Also, make sure you have good WordPress hosting for a smooth process.
What is Footer?
Footer is the bottom part of any website. You can use this space for managing navigational elements. Besides, copyright policy and privacy policy can also be part of this area.
You'll find "Proudly powered by WordPress" as part of this section.
Is it legal to remove the footer?
Yes, you can remove the footer legally because WordPress is open-source software, so you can change it easily.
Removal of the footer in the free WordPress theme:
There are multiple ways of removing the footer from a website. Using the plugin is one of the ways to remove the footer in the WordPress theme. Besides, you can change the theme settings or use the footer widget for this purpose.
All these methods are shared in detail in this article:
Use of Plugin:
1: Install Remove Footer Credit Plugin.
2: Once it is installed, activate it.
3: Enter the text you want to remove from one dialogue box and the text you want in the other one.
4: Click Save, and you'll see the new footer in place.
Using a Footer Widget:
1: You can utilize the footer widget for customizing this area.
2: Go to Appearance >Widgets.
3: You'll have the footer widget section on the right.
4: From the menu on the left side, you can drag and drop different website elements in the footer section.
Edit footer.php code:
Here's the process to do it:
1: Login to your hosting c-panel
2: Find PHP My admin
3: Now look for the footer.php file.
4: Edit the code in the file by replacing "powered by WordPress".
5: Save changes, and you are done.
Use a theme builder for editing:
1: You can use theme builders for editing the footer section as well. These editors can make the editing working easier.
2: Just go to the front end.
3: Scroll down and edit the website footer.
Summing up:
Changing the website footer is easy. You can adopt the process that you think will suit you the best.
LEAVE A COMMENT