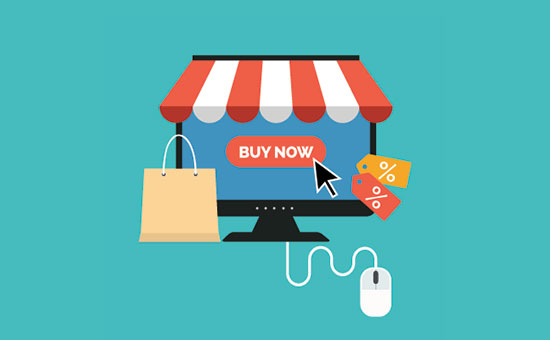 How to Buy a Website (Complete Guide for the Beginners)
There are multiple ways to buy a website or create it from scratch if you want to earn money. We'll be sharing several different opportunities to buy a website and get started with your income.
Buy a website or start your own:
We'll be able to answer the question of how to buy a website adequately if you'll be able to clarify what type of website you are looking to buy. Is it the brand new one or an existing one? Both these options have their pros and cons. Let's share a few of them here to help you make a better decision:
Buying an existing website
Positives:
Your earning can start right away
You already have a set audience
The tone for the content and the micro-niche is already established
Negatives:
You'll have to spend a lot of money to buy an established website
The chances of fraud are a lot higher in the case of a website with earning
The business model if the website might not be adequate to your needs.
Building a new website (better call it domain)
Positives:
You can create everything from scratch
The cost of buying the domain and associated hosting is nominal
You'll be in control of the business model and the content tone.
Negatives
You won't have a specific audience
You'll have to wait a few months before generating your first dollar
The risks involved in the new domain are more in terms of its productivity and acceptance in the market
The reason for sharing all this information before discussing the exact marketplace where you can buy the domain is that you should have a clear focus in mind; only then can you buy the website and earn from it.
So, now comes the place where you can buy the website.
Existing Website:
You can buy the existing websites through multiple formal and informal forums.
Informal forums include Facebook groups and your friend circle. While dealing at these forums, you should be aware that the risks of fraud are a lot more in comparison to the formal forums. But you can crack a better deal in terms of cost.
The formal forums are dedicated website available online, which deals with sales and purchase of websites. People having good domains and traffic share their statistics regarding the daily visitors, website earning, and a price they are willing to accept. If you like everything, you can enter into a transaction via a particular forum, and it will secure you and the website seller both. However, you'll have to pay commission charges for these services.
Empire Flippa and Flippa are examples of such forums.
New website:
A new website typically consists of a domain and website hosting to be live. You can make it as fancy as you want, but that is after you have hosted a specific name over the internet.
In simple terms, you'll have to buy a domain name and a hosting plan.
Domain Name:
It is the name that you see on the search bar whenever you are on a particular website. For example, in this case, it is BUZZ HOST.
A typical urn has multiple parts. We won't get into technical details here but will explain it with the help of an example:
Protocol = http/https
Sub domain = www
Domain name = Buzz Host
TLD (Top Level Domain) = .pk
You can go to any domain name service provider, and you'll be able to search for the available domain names. Once done, you'll have to choose the TLD, and you can pay for it to make it yours' for a particular period.
Hosting:
The domain name you have just purchased won't open up a website if it wouldn't have any storage space to store the data and pervasion file. To get this done, you need a hosting package.
You can get free hosting packages as well as paid ones. If you are just trying out, you can start with the free hosting and then move to the paid versions based on your traffic and website requirements.
Summing up:
We have tried to cover the topic of the website purchase in-depth, so newbies in the field can make a rational decision with all the information at their disposal.
Also Read: How does SSH Work?
LEAVE A COMMENT