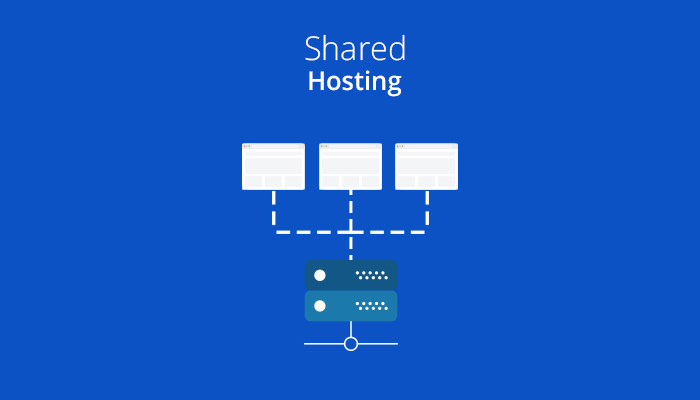 What is the Difference between VPS and Shared Hosting?
Choosing the right hosting type is, no doubt, an important decision. This is why it is integral for you to know the difference between VPS and shared hosting. This article covers this concept in detail.
What is VPS hosting?
VPS hosting is the specific hosting type where the resources from the virtualized server are allocated to be shared with multiple users over the internet.
VPS is installed on a physical machine. The main server is divided into different compartments. Each box of the server is allocated to a single user.
What is shared hosting?
Multiple users share the space on a single server. The boxes or compartments in such a server are a lot smaller as compared to the VPS hosting. It is one of the most affordable hosting types that you can use for your website.
What is the difference between VPS and shared hosting?
Although the definition of both these hosting types presents them as something similar, there are a few significant differences between both of them. Here are they:
Space size:
In the VPS hosting type, the space you get on the server is higher than the space on shared hosting. You have to share the resources with the other users as well. Still, there are a limited number of users on every server.
In shared hosting, the space you get on a particular server is limited. There are hundreds of users sharing the resources.
Traffic:
In VPS hosting, the traffic you can cater is a lot more as compared to the shared hosting type. You can use VPS hosting for online stores, businesses, and larger websites. Similarly, you can utilize shared hosting for static websites or personal blogs.
Security risks:
In Shared hosting, there is a high-security risk as multiple users are sharing the space on the server. In the case of VPS hosting, the risk involved is a lot lesser. It is because of stronger security measures enforced and the limited traffic on a particular server.
Cost:
The cost of VPS hosting is a lot more as compared to shared hosting. So, you'll have to spend more if you want to host your website on VPS hosting.
Summing up:
Shared hosting and VPS hosting are two different types of hosting available. You can get them from every hosting provider with great ease. But before the purchase, make up your mind about the type of hosting that will suit you.
LEAVE A COMMENT