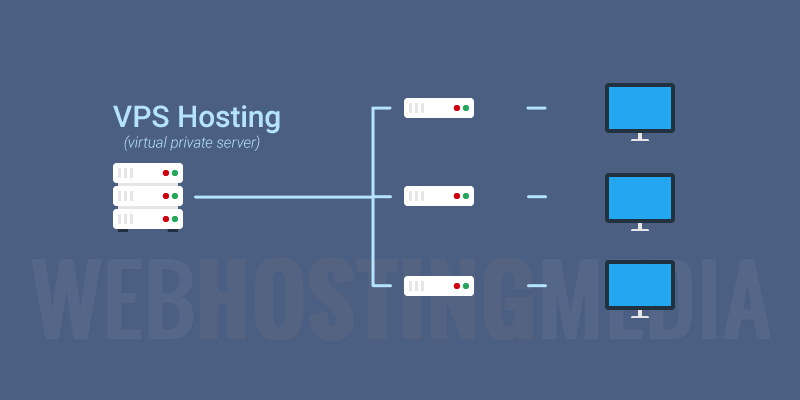 5 Reasons for Selecting VPS Hosting (Complete Guide)
Have you been looking for the benefits of VPS hosting? Do internet research and peer recommendation indicate you need VPS hosting? Well, there are high chances that it is true. But how can you be very sure if this is the right time to make an investment in VPS hosting?
Your concerns are legit, especially when the VPS hosting costs a lot more than the shared hosting plans. So, to address these concerns for you, here are the top 5 reasons you need VPS hosting.
Reasons for selecting the VPS hosting:
Below are the main reasons to buy your VPS Hosting plan:
Security purposes:
Suppose your website contains sensitive information or collects data from the customers. In that case, it is advisable that you must opt for the VPS hosting plans.
This is because, in shared hosting packages, multiple users have access to the same server. Besides, the vulnerabilities in the individual websites make the entire server high-risk. Thus, hosting your website at such a location can be dangerous to the data collection and information served on your website.
Improved Performance:
Using VPS hosting can improve the overall performance of your website too. It is because the hosting space isn't shared, and no other clients would be taking up the resources from the same server.
If your website is heavy and requires lots of data to load within a few seconds, going for the VPS hosting plan would be a great choice.
More control:
Within the VPS hosting, you have a higher degree of control over the server's resources. You can choose the hardware and software associated with it, depending upon your individual referees. There is nothing enforceable by the hosting-providing company.
Such settings are essential when you are a developer or have a giant project to handle. Or where you can't rely on the built-in settings and need customization for getting better results.
Scalability:
Another reason for choosing VPS hosting is scalability. As your business grows, you can easily add more servers to manage the increasing resources. And till the time you have low server needs, you can keep up with the limited server space available.
Such a condition ensures that you won't have to go through the buying process all over again while you get more customers. It means that you can get more security compared to the shared hosting plan while maintaining the scalability advantage of the shared hosting.
So, if you think your website comes under a category that would benefit from these features, you should choose the VPS Hosting plans.
Affordability:
Obviously, they cost more than your shared hosting, but they are far less in cost than the dedicated servers. So, while choosing this option, you'll get more features at a lesser cost; thus providing you with more value for money.
Summing up:
If your current needs comply with all these reasons, you must definitely choose VPS hosting; otherwise, shared hosting can prove beneficial.
LEAVE A COMMENT